Security awareness training for companies
Simulated phishing attacks for more awareness in the company
Most current threats rely on a human to activate them. Ensure your end users know what to do in the event of a real-world attack with targeted training. With our unique people-centric approach, the number of successful phishing attacks and malware infections can be reduced by up to 90%. For the 6th year in a row, Gartner has ranked our solution as a leader in the Magic Quadrant.
Don't let low click-through rates mislead you into misjudging your employees' security awareness. Get an overview of the targeted users and identify the topics beyond phishing where knowledge is still lacking.
How Effective Are Security Awareness Trainings?
Our own case studies and snapshots show convincing results
95 %
Over a two-year period, one financial institution saw a 95 percent decrease in malware and viruses and greater awareness of cybersecurity threats.
90 %
A college in the northeastern U.S. reported a significant decrease in malware and viruses, a 90 percent reduction in successful phishing attacks, significantly fewer support requests, greater awareness of security issues, and more users reporting incidents and attacks
89 %
A non-profit organization reduced phishing vulnerability by more than 89% after making our testing and training modules core components of their training program.
Business Intelligence Reporting
Business Intelligence
The Proofpoint CISO dashboard provides comprehensive security awareness insights for your workforce that are useful for your executives. If you want to share the results of your security awareness training with your CISO/CIO or other high-level executives, Proofpoint can help.
See the assessment summary in the CISO dashboard for the following information.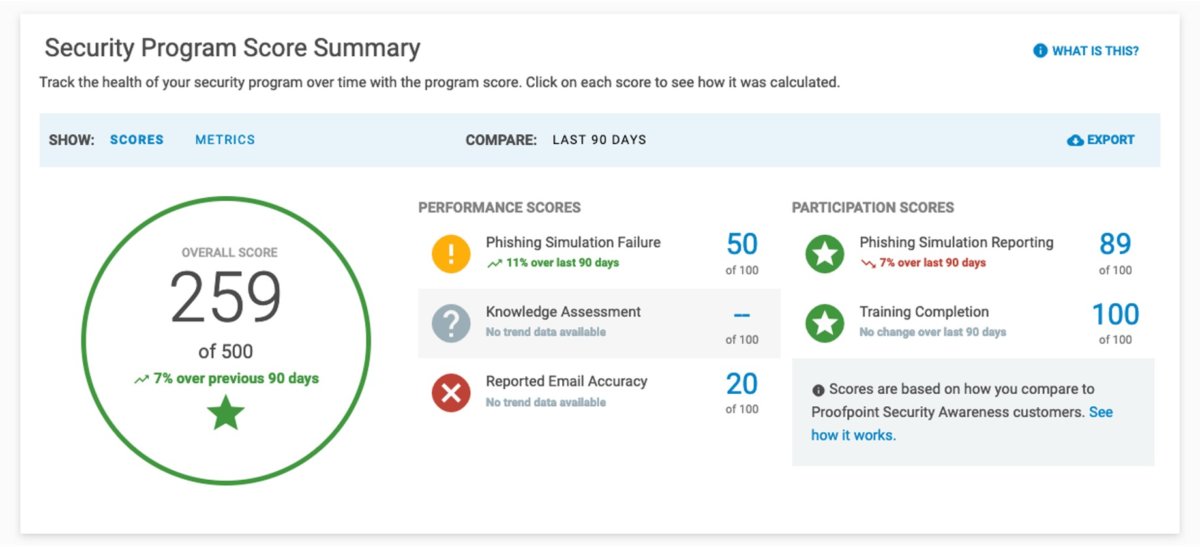 Security Awareness Training for Vulnerable Employees
Very Attacked People (VAPs)
Knowing which of your employees are falling for simulated phishing attacks is only the first step. You also need to get a handle on how vulnerable your employees are to real phishing attacks and other threats. Our unique people-centric approach provides you with all of these insights. With our Very Attacked People (VAP).
How to reduce phishing?
Reduce current phishing incidents directly through our gamification approach.
Phishing alert for your emails
Email Analysis
Even with the use of sophisticated email protection tools, a small percentage of malicious messages make it into users' inboxes. With our PhishAlarm® button, users can report phishing emails and other suspicious messages with one click. PhishAlarm® Analyzer then helps response teams identify the most dangerous threats using proofpoint threat data.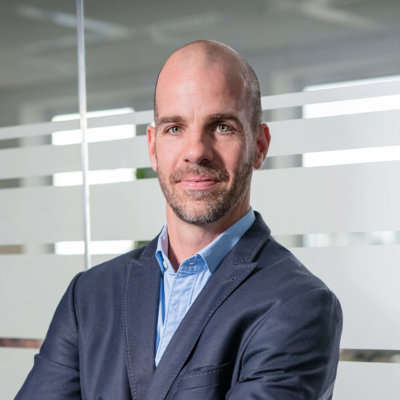 Regular phishing simulations can reduce more than 89% of attacks.
Patric Liebold
, CYQUEO Management
Security Awareness Audit request
Do you know your employees at risk?
Identify and analyze your organization's IT infrastructure and assess it for security risks, data usage and legal compliance. Get specific recommendations for action for your organization so you can get started with implementation right away. For more security for your data and your business.
We will be happy to send you personal appointment proposals for the virtual session for the CYQUEO Security Awareness Audit.
Request your Security Awareness Audit now
The right solutions for security awareness trainings
Proofpoint Security Awareness Training
Market leader in cyber security training and awareness.
Mimecast Awareness
Cloud-based platform for email security, archiving, security awareness trainings.
KnowBe4
Automated security awareness solution that helps you get a handle on social engineering, spear phishing and ransomware attacks.